About Drive-ins.com Founders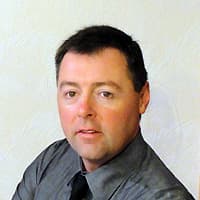 Kipp Sherer
Kipp is an entrepreneur and innovator. His professional experience includes advising on strategic direction, new technologies, and best practices for companies including OmniReliant Holdings, Inc. and Zurvita Holdings, Inc. Companies he has been integral in moving a product from concept to delivery include DataX, LTD, Cubis Financial, LTD, Beyond Commerce, Inc., and Epion Technologies.
He has hands-on experience in software engineering, system design and implementation, project management, requirement and needs assessment as well as moving products from concept to delivery. Kipp's problem solving, leadership, and team building skills come from time he spent as a career firefighter and critical care paramedic before transitioning to the tech industry.
While at Carnegie Mellon University, Kipp focused on computer science and chemistry, but also took the opportunity to study artificial intelligence, e-commerce technologies, and robotics. Considering himself a professional student, he has also attended Kent State University and Stark State College, where he earned a degree in computer application development. Most recently, he has begun studying at University of Nevada, Las Vegas, focusing on computer engineering and Unmanned Aerial Systems (UAS).
Kipp has been a member of the Software Engineering Institute and the Association for Unmanned Vehicle Systems International. His downtime interests include drive-in movie theaters, hiking and outdoor activities, and building things.
See more at kippsherer.com orwww.linkedin.com/in/kippsherer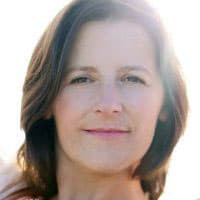 Jennifer Sherer Janisch
Jennifer is an entrepreneur and operations specialist. In addition to co-founding projects with Kipp, she works for Apple, Inc. as an Enterprise Search Program Manager.
Her professional experience includes enterprise search, software development and publishing with an emphasis on design, communication and process. Her expertise lies in improving delicate or strained client relations, building and refining process, creating operational efficiencies, managing cross-functional team efforts, documenting hard-to-grasp concepts and team building.
Jennifer has worked for NeXT Software, Gemplus Corporation, Aristocrat Technologies, Inc. and the National Geographic Society. Specialties include Research, Analysis & Design, Client Relations, Vendor Management, Process Design & Improvement, Technical Writing, Functional Requirements Specification, Project Management, and Product Release.
Jennifer holds a B.S. in Industrial (Business) Management with a minor in Visual Communications from Carnegie Mellon University, and has an Advanced Project Management Certification from Stanford University.
She is a member of the Society for Commercial Archaeology. Her downtime interests include improvisational quilting, drive-in movie theaters, progressive education (life long learning), and design thinking.